Here is a guideline to stopping LeBron
Play for the Warriors
The Warriors already had enough fire power to combat LeBron James. 2015 & 2016 finals were close. Injuries played a role. But regardless, it was great basketball.
As long as there's Stephen Curry, Klay Thompson, and Draymond Green on the court. The Warriors match LeBron's dominance.
The Warriors proved that you can be too much for LeBron by signing Kevin Durant. They were already one of the greatest teams in NBA history. KD put them over the top. The 2017 finals showed that dominating LeBron is possible.
Now, LeBron may never win a championship with Cavs again.
Play for the Spurs
If you play for the greatest mind in basketball history. You can beat anyone. Doesn't matter who's on the team. Doesn't matter who you play against. There's always a chance of victory. Aging Tim Duncan, Tony Parker, Manu Ginobili, and a young Kawhi Leonard is all you need to beat LeBron, D Wade, and Bosh. As long as Pop is calling the shots.
The battles between the Heat and the Spurs were legendary. Some of the greatest basketball. Ray Allen's shot may be the greatest shot in history.
Popovich has the juice. He can beat anyone.
Hire Tyron Lue as coach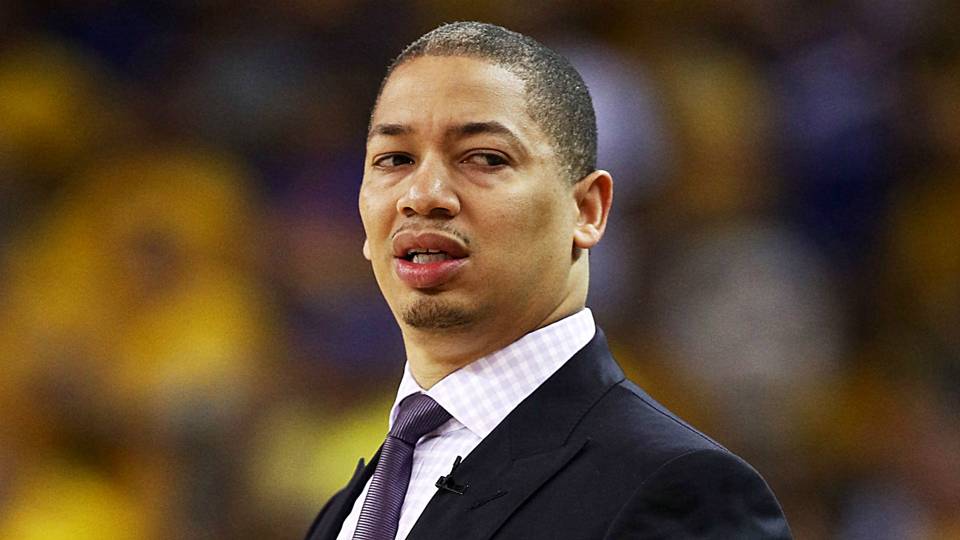 The most effective way to keep LeBron from winning, is of course, giving him a trash coach. By hiring Lue, you force LeBron to coach and play at the same time, which causes split focus.
Lue shapes even all stars into one trick role players. Kevin Love is a great post player. He eats the boards and has a wide skill set. Forcing him to stand around on the perimeter to catch and shoot makes LeBron work more. It's a tactic that's been used for several years now. If you have everyone standing on the perimeter and Kendrick Perkins holding down the bench, LeBron has to carry the team. Especially when his teammates struggle to do one job, catch and shoot.
Pair this with the Warriors and KD. You have the perfect recipe to stop LeBron.
How would YOU stop LeBron James?