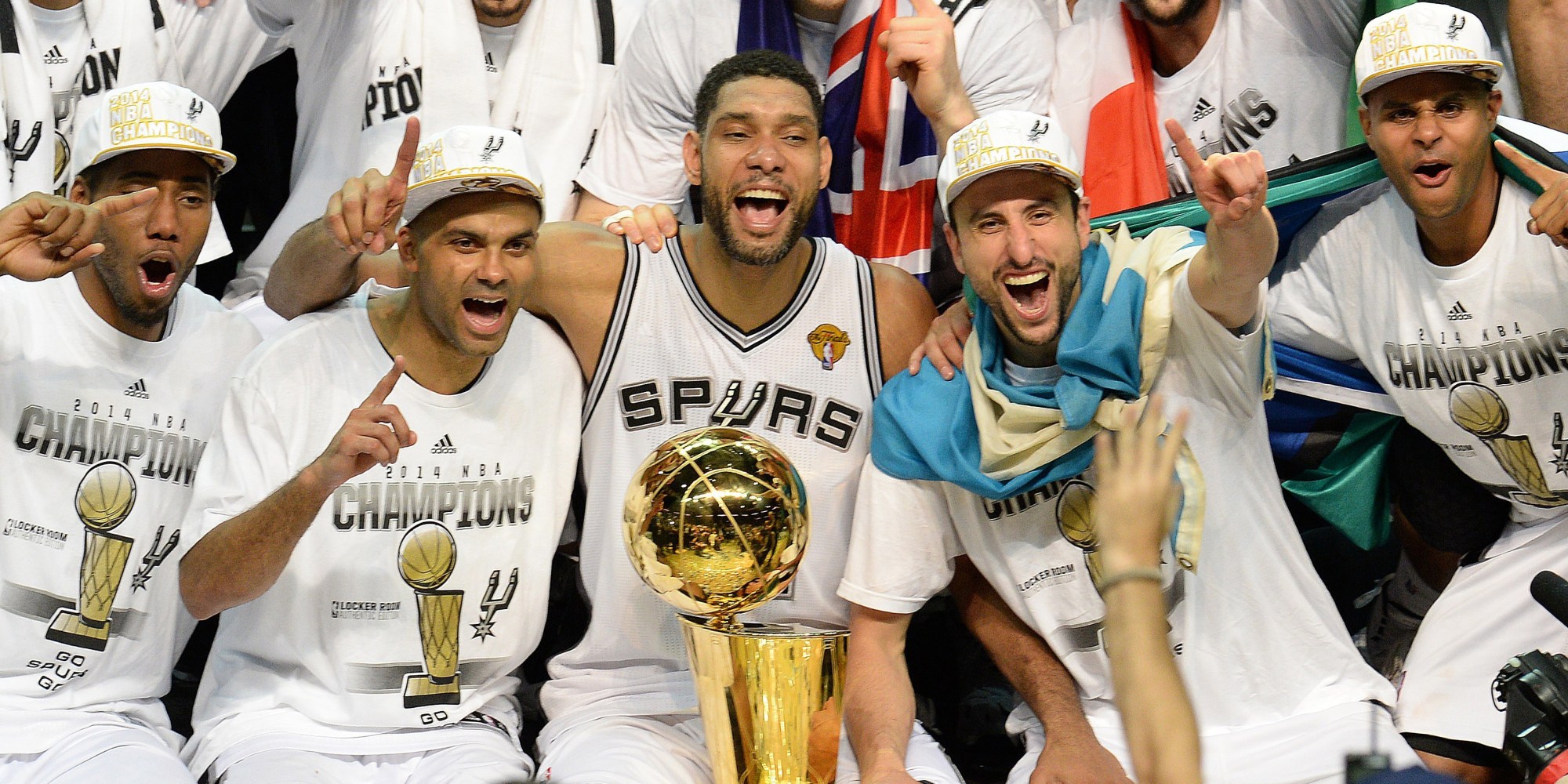 The San Antonio Spurs have a BIG question mark placed over the organiztion right now.
Will they continue to be a successful team or will they drop to the bottom?
It all depends on Kawhi.
Although the media has blown some things out of proportion throughout the whole season. I'm still uncertain if Kawhi will be with the Spurs for a few reasons.
First of, I don't believe he's blackballing the team to be traded or whatever. It just doesn't seem to be in his character to do that. If he did want to leave, why did the Spurs deny his availability? That part doesn't add up. Kawhi said he wants to be a Spur. None of the dots connect there.
Second, He missed a huge chunk of the season due to injury. Came back, then got hurt again. There's a possibility he either lost a litte trust with the Spurs' medical staff or he's being extra cautious when he went to get a second opinion in New York. It makes more sense that his absense is injury related than anything.
But why isn't he out there on the bench with his team?
The dots don't connect there either.
He's been ghost for weeks now.
Maybe he's rehabbing?
There's no clear answer. But at this point I think if Kawhi does leave San Antonio, it's via trade. Because he's disconnected with coach Gregg Popovich and the staff as well as the chemistry possibly not being there no more with the team. The team has expressed their frustration with Kawhi's absence multiple times.
Either that or there's unknown variables at play here.
Either way, here's how I think things will play out for the Spurs if he leaves and if he stays.
Kawhi stays with the Spurs
The Spurs will continue their small rebuild around Kawhi as they did with Duncan. They're going younger like they did before when they moved out older players for Patty Mills, Tiago Splitter and company. This time they're adding replacments for Tony Parker, Manu Ginobili, and eventually they'll get someone for Pau Gasol. Although I think they should've kept Jonathon Simmons and Dewayne Dedmon, both having solid seasons. They have young talent such as Dejounte Murray who fits the same mold as Parker, Bryn Forbes who can become a good back-up shooter, Kyle Anderson who plays like a point forward, and Davis Bertans who can be a solid stretch at the 4 spot. Spurs will continue the cycle of bringing in new players, maximizing them, then bring in new players.
But one pressing issue is, Kawhi needs another young superstar beside him to compete in today's league. Aldridge is playing at a high level, but for how long? And Rudy Gay is just insurance incase Kawhi got hurt, wouldn't call him a star. I honestly see Murray becoming at least a mid-tier point, definitely a perfect piece to have around Kawhi much like Parker was for Duncan. But they need a 3rd person. I wouldn't be surprised if the Spurs make a move to get a young player with high upside from another team or someone Pop finds attractive in the draft. Most likely a bigman since Kawhi is a wing and Murray is a point. Either they trade someone in the back court for a center or Aldridge will be traded to get a guaranteed young star down low.
Lots of possibilities but I feel like the Spurs will get a young star somehow.
Spurs may suffer from chemistry problems in the beginning of the season. Not only due to Kawhi's disconnect but possible roster changes as well.
They'll still be a playoff team but their future depends on the moves they make to compliment Kawhi for the future.
Being without Kawhi and having the worst season in decades should be enough to drive the Spurs to improve the roster.
If Kawhi leaves via trade.
I don't think they'll get equal value for Kawhi since he's been hurt. But some draft picks and young assets from other teams should be enough for Pop to work with and evolve.
If they trade Kawhi, I think Aldridge will be gone too. He was signed to compliment Kawhi. So trading him for more picks and young assets is a possibility too.
Which means the Spurs will be left with a low tier team, who performs like a mid tier due to Pop's abilities as coach. I don't see them being higher than a 7th seed, may not even make the playoffs.
Teams needing a superstar to build around will most likely be Kawhi's destination which is guaranteed the Spurs are getting good picks and some young assets.
Teams needing another player to get over the hump will most likely be Aldridge's destination. So young assets will be the return.
I don't even want to break down what teams until it becomes clear Kawhi is out. Too much possibilities right now
I see a mini 76ers process style rebuild taking place if they lose him.
I'll touch on this subject later when questions are answered, but for now all I can give is two vague predictions.